Welcome to Azygous Kids Nursery
Reborn babies and more
I have been a doll lover all my life. Finding the reborning technique was really something that helped me through a hard time in my life, plus gave me something that I could do for other people. Making an ordinary baby doll into a collectibe, cherishable heirloom, for generations to come, is so fulfilling for me. I find myself checking out babies when I am at the mall, to see exactly how their hair lays, or what color their cheeks are. It is so fun making these baby dolls come to life.
I love working with all types of vinyl, silicone vinyl, and silicone babies. You will see samples (below) of Berenguer, Masterpiece, Ashton Drake, Secrist kits, Zapfs, and other various babies and kits. I love the challenge of taking an old doll and turning it into something new and loved, and I adore taking the blank canvas of a plain doll kit and creating an almost-living baby from that. Rooting hair is awesomely fun, and just watching these babies come to life under my hands, is AMAZING.
I try to keep the prices on my babies reasonable. Mostly because when I first wanted to buy one for myself, I didn't have the kind of funds it took to buy the babies I wanted. I decided then, that making money from this was not something I was after. Creating priceless artworks that others could enjoy for years at a reasonable price, was much more fulfilling to me. I believe that God has given each reborner a valuable talent. I want to share mine with as many people as possible.
Check out the pictures of babies I have made. *Note: most of these babies are already in their new homes.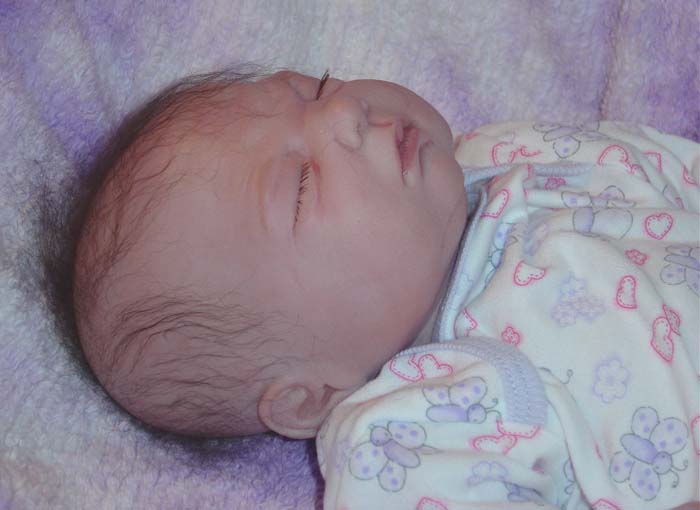 Evette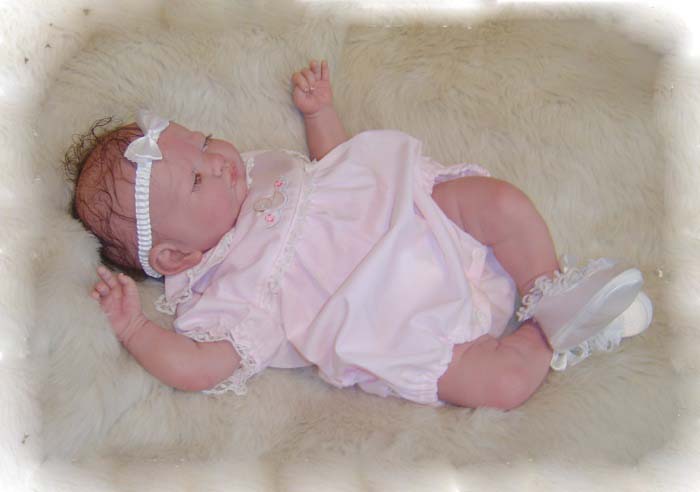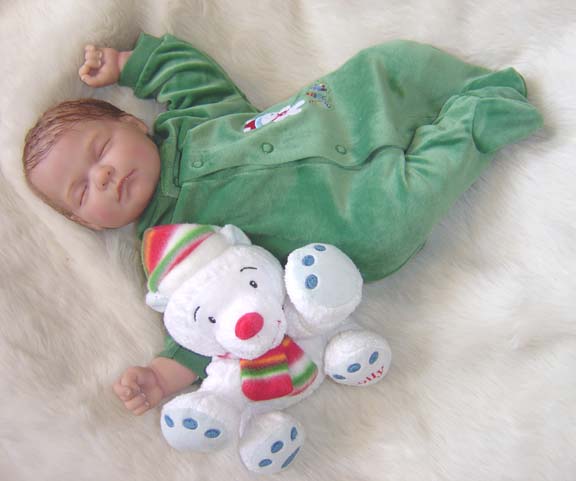 Nick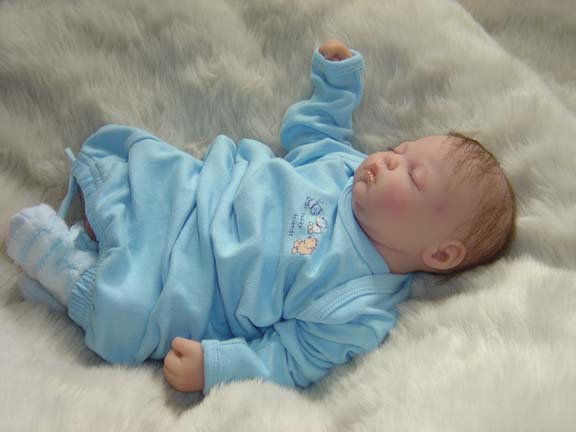 Noah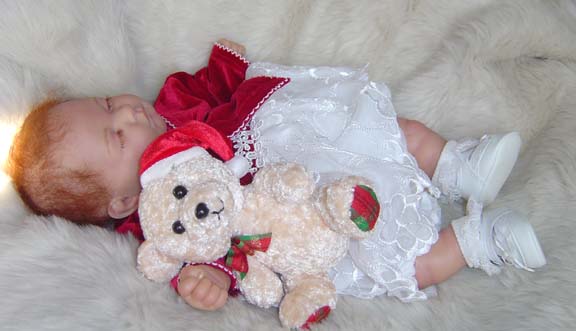 Holly
See others who are SOLD, or on ebay now for sale. Click on the name to bring up their very own page. ***I can make another of almost any of these kids. If you see one you like, please e-mail and ask for prices, and times to completion. Thanks so much.
Azygous Kids Nursery
Debbie Fuxa
Rockwall, TX.
AzygousIG@aol.com
site always under construction, please check back. Last updated 6/29/07..
I can do all things through Christ which strengtheneth me. Philippians 4:13.